Since this blog is all about guest posting, I wanted to share something I read a while back, and was reminded about today….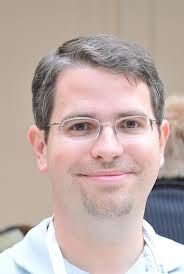 Matt Cutts View On Guest Posting
Back in Jan of 2014, Matt Cutts created a post on his site regarding the decay and fall of guest posting. In his post he goes on about the rise in spammy content associated with guest posting and flat out states; "stick a fork in it: guest blogging is done". It's actually a pretty good read.
Today I stumbled across a guest post that Matt had published over at SEO 2.o regarding spammy link building that I had to share.
Edit: Ok, I jumped the gun a bit before realizing the second link above was really an April Fools Day joke (2014). Instead of just deleting the thing, I thought it made sense to leave it in place, as there is some partial truth to it, and it does somewhat fit into the nature of this blog.
My point for sharing both of these posts, is they get back to the reason I created this blog. I wanted to share my experiences and experiments with some of the various "pay for guest posting platforms" that are in existence.  They really don't work, and my goal is to set out and prove that.
I do believe there is value in guest posting, especially since it can draw readers to your site, and help you gain subscribers. Stick with the reputable bloggers in your niche that you've networked with, focus on writing good content, and you'll be rewarded with a guest post that Google will see value in. It's really as easy as that.
The point is you need to stay away from these pay for link building schemes that call themselves guest posting services.  All you are doing is paying for spammy content, and that's what Cutts is referring to in the first link (his blog). Even if you write that content yourself, it's still being posted to a site that has nothing but a spammy content.
Read both of the posts, take the one from Cutts blog a little more serious then the other, and let me know what you think.  Do you buy what Cutts is saying?