So you've finally decided to spring for a professional WordPress theme, and you've narrowed the choice down to the Genesis Framework.
Let me guess, you can't figure out which child theme to go with. Based upon my latest count there are over 50 child themes for you to choose from, and that's just on the StudioPress site.
One could drive themselves crazy trying to pick the right theme for their blog.
Every one of the Genesis child themes are awesome in their own right, so which one should you go with?
When I first decided to go with a StudioPress theme, I spent days upon days looking at each theme, and narrowing the list down to my top 5 or so.
How about analysis paralysis. I liked each of the themes I was reviewing, and couldn't make a choice. Finally stumbled across this video from Amy Lynn Andrews at Blogging with Amy, and it was enough to give me the nudge I needed.
My first purchase was the Genesis Prose Theme, part of the Genesis Framework, and thought I'd write a quick review of that theme.
Edit: It has come to my attention that StudioPress is no longer selling or updating the Prose Theme. Take a look at this other post on wrote on Genesis Prose theme availability for more information.
The Genesis Prose Theme
The selling point for me, in addition to being part of the Genesis Framework, was the ability to customize the design of the theme. This isn't to say that you can't customize the other Genesis Theme's, but you'll need to jump into the code and CSS in order to do this.
With Prose it's as easy as updating a few fields (ok there's quite a few options to customize), but you do it all via a design screen.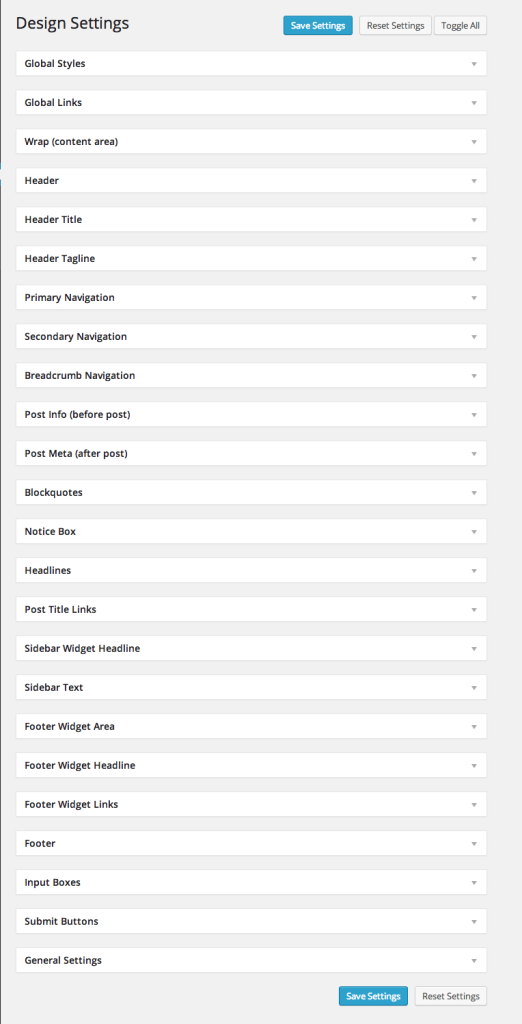 Here are just a few of the areas that you can customize via the design settings within the Prose Theme options:
Upload a header
Change the background color or color of your content area
Update the color and size of the content area border
Change the font, size, color, of the text for your blog name or tag line
Update the font, size, and spacing of your blog text
Change the font and size of each heading tag
Update the background color and text within your footer
Change the color of your hyperlinks, and specify if you want them underlined
Customize the color and font of your navigation menu
The list goes on and on…
It's super easy to customize your blog, and you could spend hours and hours tweaking things to get them just right. You can truly make your blog unique with the Genesis Prose Theme.
Now keep in mind, you don't have to do any of this to get your theme up and running. The Prose Theme works just fine "out of the box", and you can customize it at your leisure.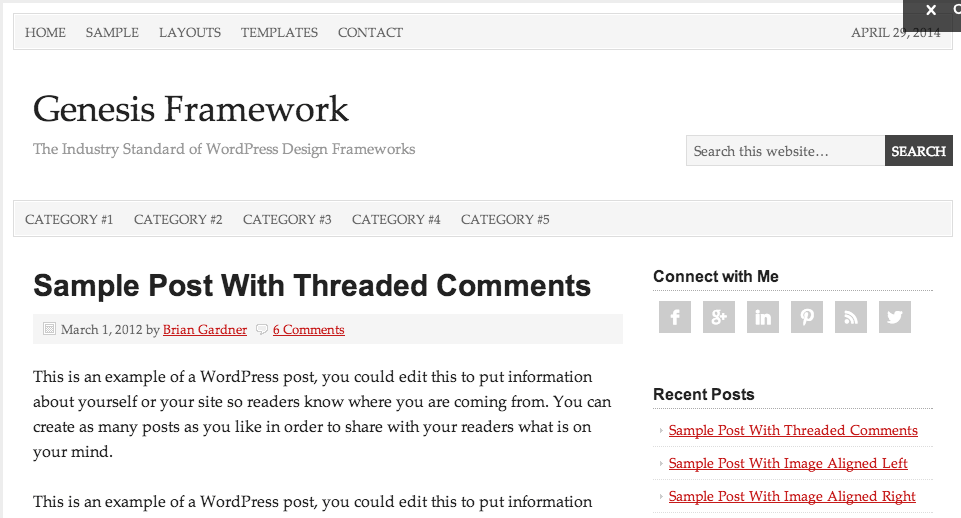 Did I mention this is one of the cheapest theme's you can purchase by Genesis. Another selling point for me. 🙂
The Genesis Framework
Any initial purchase of a Genesis theme will get you the Genesis Framework. This is required for use with any of the Genesis child theme's.
I'm guessing if you're reading this post, you already know what that means, so I'll spare you the details. The StudioPress website has everything you need to know.
My Decision to go with the Prose Theme
I was using free theme's when I first started blogging, and I was always looking for a new theme that met my needs:
Optimized for the search engines
It looked visually appealing
Easier said than done.
Free theme's that claimed they were optimized for SEO really weren't. You also had to deal with non-standard development which caused its own problems. Worse yet, there could be hidden links that weren't good for your SEO.
I couldn't be happier with my choice on going with the Genesis Prose Theme. From an ease of use perspective, the look and feel of the theme options isn't really all that different from other theme's, so there's not a huge learning curve.
Did I mention the Simple Hooks Plugin? This is a killer way to really customize your theme if your not afraid of a little coding.
Enough Said?
Hope you found this review of the Genesis Prose Theme helpful.
If you decide to go with the Genesis Framework, but select something other then the Prose Theme, you won't be disappointed.
That's what I did. Once I got my feet wet with the Genesis Prose Theme, I decided to upgrade to a Genesis theme that had a little more pazazz.
I haven't looked back since.
By the way, to learn more about Blogging Flail, simply click here.